Five steps to make the most of concerts
Have you ever been to a concert and not fully enjoyed yourself? Here are some simple steps to make sure that the next concert you go to will be everything you anticipated and more.
Step one: Know the songs.
"It's hard to have a good time and sing along if you don't know the words to the songs," sophomore Caroline Grier said.
Step two: If you decide to go to a concert last minute and do not have tickets, you can almost always get cheap tickets on StubHub. Sellers sell their tickets for cheaper closer to the concert date because they want to get rid of them.
Step three: Get to the venue early. If you leave early, you have a better chance of avoiding traffic. Being late to a concert is never fun.
"I go a few hours early," Grier said. "Plus, you can buy the merchandise earlier because they run out of sizes really fast and that's always unfortunate."
A lot of times the opening shows are just as fun as the actual concert.
Step four: Wear a "concert-friendly outfit." It is never a good idea to wear open-toed shoes to a concert, despite how cute they may look. There is always a risk of getting your toes squished by other people's feet.
"I wear tennis shoes because I get stepped on a lot," Grier said.
Step five: Have fun. Concerts are meant to be a blast.
"You can be yourself and just sing as loud as you want, and nobody will hear you," Grier said.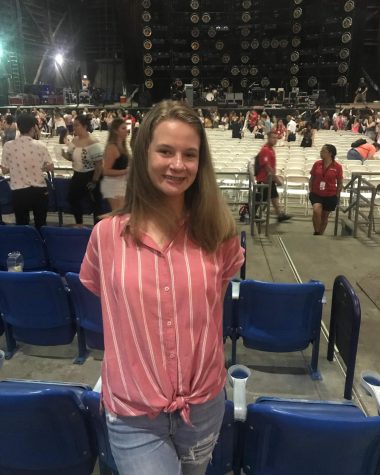 Leave a Comment