Country Kings
Country music, arguably the most diverse genre because of its various roots from around the U.S., has been one of America's most popular genres since its creation. Country got its start with idols like Jimmie Rodgers, Eck Robertson, and Dolly Parton. However, none of these compare to the 'King of Country' himself, George Strait.
While only gaining the title more recently, Strait has been dominating the country industry since his first single, "Unwound." It was the first time his name appeared on a list of popular artists, and it didn't come off any time soon. With sixty #1 songs, Strait is finishing out his singing career with a tour of America. In Kansas City, Strait's "biggest fan," Parker Mccollum, is his opening act.
Mccollum has been releasing music since 2013 at just 22 and started gaining popularity shortly after. Some fans have compared the young country star to Strait; however, Mccollum says he isn't trying to be anyone one else: he is making his music the way he wants to. Mccollum said in an interview with Evan Paul on the Taste of Country podcast, he appreciates the compliment but believes the comparison is not correct. Mccollum thinks that he and Strait are in different spots in their careers and that comparing the two artists is unfair.
While country music has been around for a long time, it is constantly changing. Strait and Mccollum are two different artists with different music styles from different times. While they may be similar in some aspects, both country stars have their own careers. Though Mccollum looks up to Strait, he is not trying to be him.
Leave a Comment
About the Contributor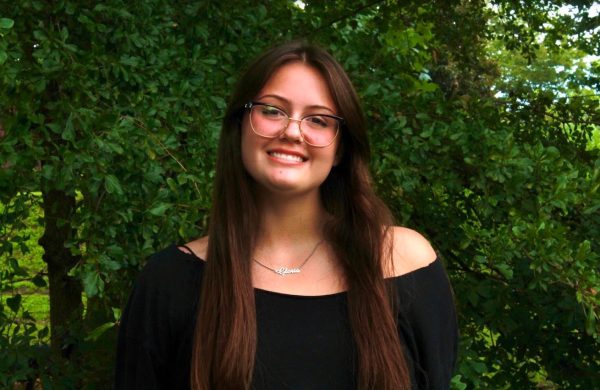 Gloria Lattanzio, Website Editor
Gloria Lattanzio is a Junior, and this is her second year on the
Evergreen M
agazine staff.
She chose to take the class to advance her writing skills
an
d
get more connected to the school.
Outside of the Evergreen staff, she
participates
in
c
olor
guard and
w
inter
guard.